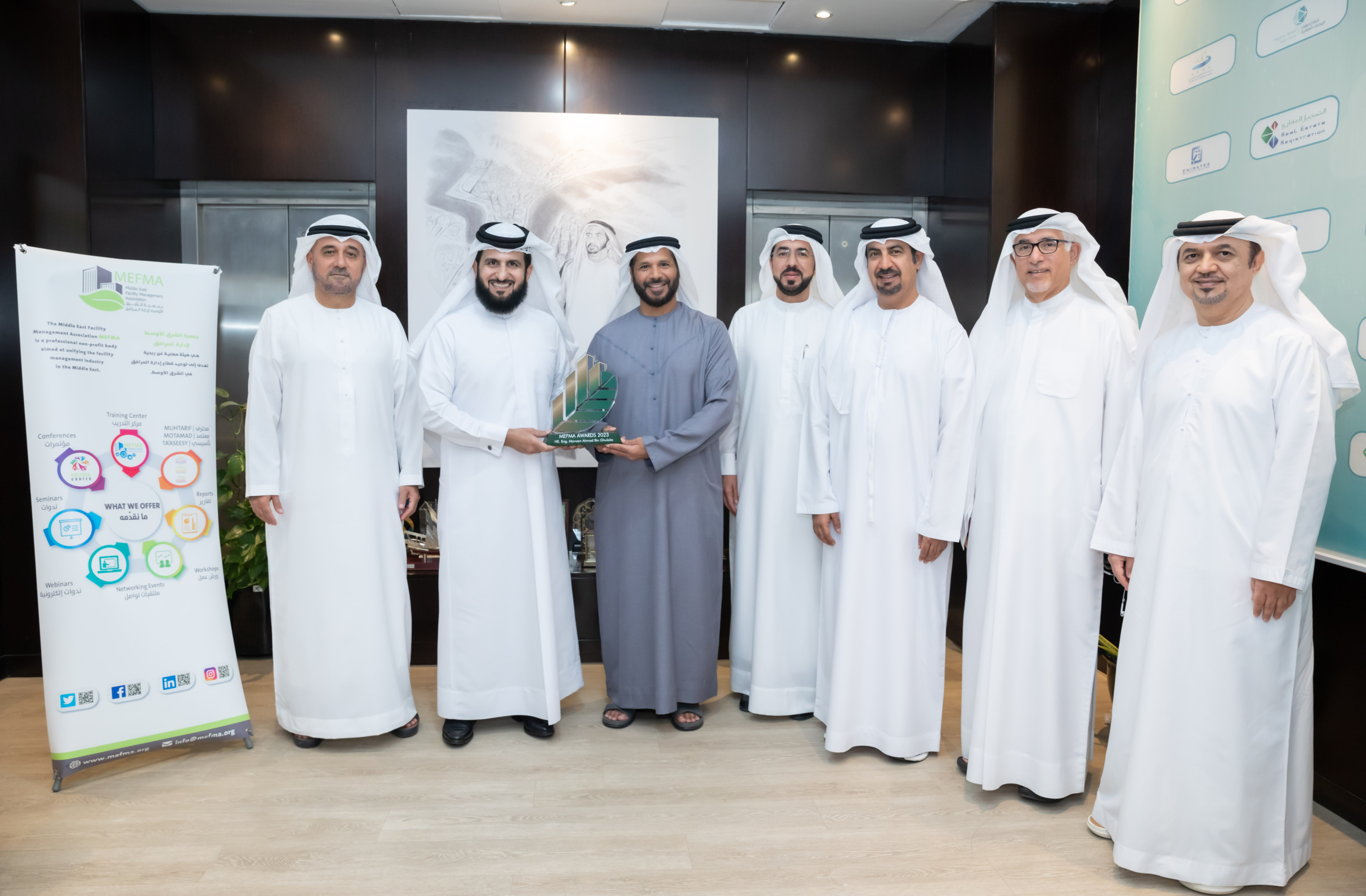 The Middle East Facilities Management Association (MEFMA) extends its sincere congratulations to H.E. Eng. Marwan Ahmad Bin Ghulaita, CEO of the Dubai Real Estate Regulatory Agency (RERA) for his invaluable and continued support for the association and the facilities management industry.
H.E. Eng. Bin Ghulaita, whose passion, hard work and dedication have earned him recognition as an integral part of the UAE's real estate sector for nearly three decades, was recently honored with a commemorative trophy. It was presented to him by Mr. Jamal Abdulla Lootah, President of the Middle East Facility Management Association (MEFMA), and Group CEO of Imdaad.
The association would also like to express its gratitude to both RERA and the Department of Land and Property in Dubai for their vital role in enabling and uplifting the facilities management sector through their activities and initiatives. It is through their support, as well as the backing of other prominent public entities, that the UAE's sector has been able to flourish, attract both regional and international investors, and establish itself as a major economic hub.