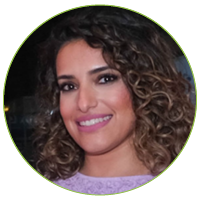 MEFMA Director
Alaa is the MEFMA Executive Director who led the successful journey of the association by her visionary leadership and strategic orientation. Her dedication to serve the FM industry was noticeably demonstrated through committing to provide highly professional courses and running up multiple industry events across the Middle East. Her passion and experience in the associations industry led MEFMA to be one of the most active ones in the region.
Alaa holds a BS in Business Administration with concentration in Accounting and Finance from the American University of Sharjah, UAE. She started her career with KPMG to be the first Saudi female to work in tax in Saudi Arabia. After four years of dealing with clients, she has found her passion in communications and clients' relations. This led her to begin her career in the associations industry starting with MEFMA in 2012 as the Relationship Manager. In between, she managed memberships and marketing at the Middle East and North Africa Business Aviation Association before she was appointed as the director of MEFMA in 2016.
Have a Question or an Inquiry?
Monday to Friday
9AM to 5PM (GMT +4)