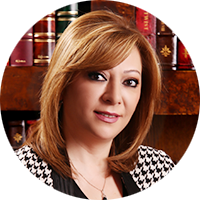 Lara Khozouz
Eng. Lara Khozouz is currently occupying the position of Founder and CEO of Experts 360 Consultancy company in Jordan. She is also a board Member in the Arab Council for Operations and Maintenance. She is also a member of the ESI International Project Management Association since 2007, and a member of the Jordanian Engineers Association since 1999.
She started her career in 1999 at the Royal Hashemite Court for 6 years in different positions and departments. However, her career in Real Estate started in 2006, as the Program Manager of the biggest real Estate project In Aqaba- Jordan (SARAYA AQABA) – in which she was the Director of Projects at Taameer Jordan Holdings.
Early 2008 she held the position of VP for Program Management & Administration in Darat Jordan Holdings. She was appointed as the Managing Director of Globe Williams Jordan and participated in establishing the 1st international FM company in Jordan, then established a new FM Company (Finan) Facility Management a subsidiary of Mid Global Investment Group and held the position of the General Manager for the company till May 2015.
Eng. Lara holds master's degree in Project Management from George Washington University (2007), and a bachelor's degree in civil engineering from the University of Jordan (1999).