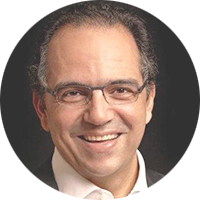 Youssef Abillama
Youssef Abillama is the co-founder and CEO of MMG Overseas Ltd. a 20-year old regional facility management group which is present in several countries in the Middle East with more than 300 technical and administrative staff. He is also the managing director of SHELT, an advanced cybersecurity Managed Security service with a strong team leading the practice.
Youssef is a Shareholder and a board member in G4S Lebanon, a joint venture with G4S International plc (UK), the largest global security and outsourcing group, and a board member in Al Amir Holdings, a 3rd generation Lebanese family business group present in Europe, Africa, the Middle East and the US. His influence in the facility management industry is well recognized by the professional community. The impact he has made is shown through his many positive and effective achievements within the FM community.
Youssef holds a Bachelor of Science in Management Information Systems from Boston University, and he is among the key founders of the Middle East Facilities Management Association who contributed to the establishment and success of it and holds a board member position in it.